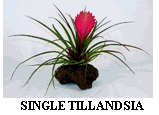 ALSO AVAILABLE ARE ROOTED PLUMERIA'S...
INCLUDING A MORE RARE EVERGREEN VARIETY!!
Usually the spring through the fall season the rooted plumeria are available, which include:
Burgandy Red, Dark Pink,
Rainbow, White(Samoan Fluff), and Yellow...
RAINBOW YELLOW EVERGREEN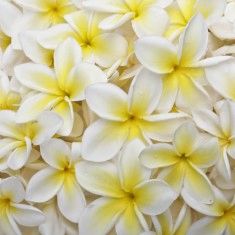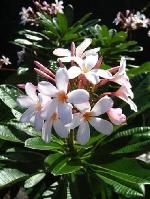 4" potted and ROOTED PLUMERIA START $30...
PICTURED ABOVE ARE THE COLORS OF ROOTED PLUMERIA, WHICH HAVE A ROOT SYSTEM DEVELOPING IN A 4 INCH POT
(AS SEEN IN PHOTO BELOW).
PLUMERIA UNROOTED CUTTINGS ARE AVAILABLE STARTING AT $12 EACH. LONGER AND MULTI TIP CUTTINGS ARE AVAILABLE COMPARED TO WHAT YOU SEE SOLD IN MOST STORES IN HAWAII.
ALSO AVAILABLE ARE 2" ROOTED PLUMERIA SEEDLINGS. THEY ARE $20 EACH OR 2 FOR $30.

There are bowls made of monkeypod wood are available as a tool to provide a humidity aid for the plant.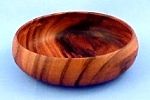 2 X 6 Monkeypod Bowl
$10 each

ALSO AVAILABLE
$15 and up
3 x 6, 3 x 8, 3 x10 Monkeypod Bowl

There are 2 other 2 X 6 Bowls that have "MAUI" & "HAWAII" carved on it.
SHIPPING AVAILABLE
ORDERS RECEIVED BY FRIDAY EACH WEEK WILL BE SHIPPED THE FOLLOWING MONDAY OR TUESDAY

PHONE ORDER PRICE LIST
The prices in the chart below reflect each plant being either a Lava Rock plant or potted Plumeria, all priced at $40 each and shipped to the same address. The grand totals from the chart include all shipping and handling fees and a built in reward system, or discount when ordering 2 or more.
| | | |
| --- | --- | --- |
| Quantity | Price per plant | Grand total |
| 1 | 55 | $55 |
| 2 | 50 | $100 |
| 3 | 49 | $147 |
| 4 | 48 | $192 |
| 5 | 47 | $235 |
| 6 | 46 | $276 |
| 7 | 45 | $315 |
| 8 | 44 | $352 |
| 9 | 43 | $387 |
| 10 | 42 | $420 |
| 11 | 41 | $451 |
| 12 | 40 | $480 |
A selection of plants in larger rocks, older plants and other custom options are available.
Custom creations are available if you'd like to have a certain plant or plants in a specific size or color rock. Please enquire for more details.

Multi Tillandsia cyanea (2 or more plants each in bloom planted within one rock) are sometimes available with a price ranging between $50-100 each, depending on

the number of plants and

the size of the rock.
Wholesale is available, but can be limited to what's growing at the time of ordering. To be able to fulfill larger orders or repeat orders please inquire for more details.


· Shipping Services are guaranteed!
· Any concerns regarding their arrival must be addressed upon arrival
· USPS Priority Mail is used unless (2-3 days from Hawaii) Express Mail service requested
· USPS Express Mail service is available for $25 or more, depending on how many plants.
· If desired, the optional bowl of a 6" diameter can be shipped without any extra shipping fee.
· Most of the plants from the Tropical Plants page may also be shipped together without extra S/H fees. There are limitations based on how many Lava Rock plants or potted Plumeria on order.
· Shipping to multiple address is $15 per address
Prices subject to change and current as of 2020.
RETURNS:
Plants are like people. We cannot guarantee that they will grow under all conditions. Likewise, we cannot guarantee that the act of shipping the product will not cause some harm to a living plant. Having said that, we can say this: We DO guarantee that we will ship you the freshest, quality product available. If however you find that your plant arrives in a non-growable condition, please contact us within 48 hours of its arrival, and we will work with you in the spirit of aloha to resolve the matter. Please email a photo of your discrepancy to help verify your claim and time stamp when the claim was placed.
If any non-living products that you order from us arrive damaged, we will provide a replacement or provide you with a refund, based on the situation.
Contact
Living Memories of Maui
P.O. Box 901396
Kula, Hawaii, 96790
CELL: (808) 276-3911.. please text versus a voicemail
EMAIL: mike@livingmemoriesofmaui.com

NOTE: Customer Service Hours
MONDAY THRU FRIDAY FROM 11AM TO 5PM HAWAII TIME. PLEASE CHECK THE TIME DIFFERENCE BEFORE YOU TEXT ME.
Emails are usually replied to within 3-4 days if not sooner, but please call or text if your email isn't replied to quick enough. I prefer receiving a text message versus leaving a voicemail.
Aloha and Mahalo!
Legend of Lava
The Goddess Pele is the Hawaiian Goddess of Volcanoes. She makes her home at Mount Kilauea on the island of Hawaii, one of the most active volcanoes on earth. Madame Pele is the embodiment of the volcano; fiery, passionate, quick to anger and prone to jealousy. Both modern tales and ancient legends tell of how she sometimes appears to mortals, either as a young maiden or an old woman, sparing those who are kind and punishing the arrogant. The most persistant modern legend of Pele's wrath was invented by the late Russ Apple, a park ranger at Hawaii Volcanoes National Park. Discouraged by the number of visitors who were damaging the park by removing rocks and artifacts, he put Pele's reputation for anger and vindictiveness to good use. He let it be known that Pele would curse any visitors who return to their homeland with rocks stolen from the volcano. This urban legend has been so effective that Hawaii's hotels and parks still receive hundreds of packages each year containing returned lava and letters of apology. (Just in case you're worried… the lava rocks that are used for these plants have been harvested responsibly and are blessed by a Kahuna, or Hawaiian healer. From our experience, Madame Pele seems content with the arrangement.) Apart from all of the tales of Pele bringing lava, fire and destruction to those who anger her, Madame Pele is also "She-Who-Shapes-The-Sacred-Land". Each day she pours her lava into the sea, creating new aina (land). And beneath the sea, Pele is giving birth to Lo'ihi, the newest volcano in the Hawaiian island chain. Hawaii's inhabitants have much to be thankful for. Hawaii's fertile soil, the stone we build with, the land we live on, our black sand beaches and rugged mountains… all are gifts from Madame Pele. To this day, Madame Pele is both honored and revered by the kamaaina (the people of the land), and those who have adopted their culture. We feel that the Hawaiian tradition of respecting the aina… respecting the land and its peoples… is essential to the earth's survival. These Lava Rock Plants have been created as a way to honor Madame Pele and share her gifts with you. These volcanic rocks were created by Madame Pele on the Big Island of Hawaii and have been blessed by a Kahuna to bring joy and prosperity to those who possess them. Each rock is hand selected and provides an excellent habitat for growing exotic plants. By pairing one of Pele's magnificent creations with a live and growing tropical plant we hope to inspire you to remember your own connection to the earth. May you enjoy and nurture your own piece of the Hawaiian aina, cultivated by the people of the Hawaiian Island, and may it spread the spirit of Aloha to your friends and family.